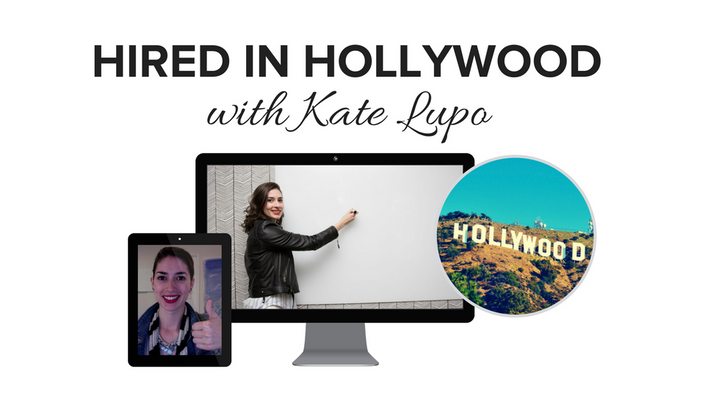 Hired in Hollywood Online Course
The first and only online course that helps entry-level Hollywood job seekers land positions at top companies in the entertainment industry
Welcome!
Are you a recent grad excited to start your career in Hollywood, but don't know where to start?
Are you applying for entertainment jobs on online websites but not hearing back?
Is it your dream to be a writer, director, producer, studio executive, talent agent, or talent manager the entertainment industry?
Are you frustrated that you're getting interviews (woot!) but you're not getting hired?

Do you want to know the real-deal about what entry-level jobs are realistic for you, how much money you are going to make, and how to best plan to move to Los Angeles?
You can heave a BIG, lovely sigh of relief now...
You've been brought to this page for a reason, and I'm here to teach you everything you need to know to get hired in Hollywood at a top entertainment company!
My name is Kate Lupo, and I'm a Los Angeles and New York-based career coach, speaker, and expert in helping students and recent grads land internships and jobs at top companies in the business & development side of Hollywood.
My clients have landed internships and job offers at top companies, including: CAA, WME, UTA, ICM, APA, Management 360, 3Arts, Principato-Young, Skydance Productions, Plan B, Fox, Paramount, Amazon, CBS, E!, and more!
Through my workshops and 1-on-1 coaching, I've mentored hundreds of students and recent grads from professional schools, colleges, and universities across the country including Yale, Dartmouth, Georgetown, Hamilton College, UCLA, UCLA Extension, Dartmouth, Middlebury College, University of Michigan, UMass Amherst, Pepperdine, University of Miami, George Washington University, American University, and more.

For years, I worked at ICM Partners talent agency, one of the top entertainment companies in the world, and was directly involved in recruiting new candidates to my department. I know exactly what discerning recruiters are looking for in every step of the entertainment job hunt process.
My coaching has changed lives across the country. Now it's your turn!
Is it your dream to become a rising star writer, producer, agent, manager, or development executive in the entertainment industry?

You're exactly where you need to be.
I've compiled over 2 years of teaching and success stories into this groundbreaking coaching program.
Through step-by-step text & video tutorials, it is my goal to help you land a job in Hollywood faster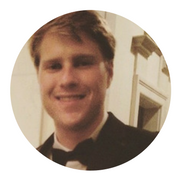 "During my last semester of college, Kate guided me through all the steps to become a viable candidate in the industry and land the job I wanted. First, Kate turned my resume from one belonging to a teenager to one belonging to a professional, and I am so excited to now show it off! The night before my interview with WME, Kate and I spoke on the phone for an hour to prepare and review potential questions and answers, and the next day I landed the job! Kate has an unbelievable drive to help and sincerely cares about everyone she works with. I would highly recommend Kate to anyone looking for help with their resumes or for career advice. I am so grateful to you Kate, thank you so much!"
Sam Champtaloup, Hired at William Morris Endeavor (WME)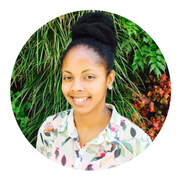 "For anyone serious about advancing their career in entertainment, look no further. Kate and her expertise are truly an investment worth your while! I began working with Kate privately after her seminar at UCLA. I was very impressed by her experience and accomplishments within the entertainment industry as well as her ability to tailor her advisement for each individual's unique circumstances. She has truly been amazing. Within a few weeks, I landed a position in reception at CAA! Throughout the process, Kate would check in and support me until I officially got hired. She is very committed to her clients and I am so appreciative of all she has done to help me land my job at CAA. She went above and beyond for me and I couldn't have asked for more in a mentor."
Yasmin Johnson, Hired at CAA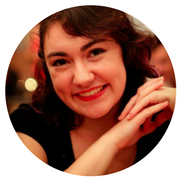 "Kate took the time to revise my resume and prepared me for every possible interview curve ball. As soon as I received an invitation for an interview for the Paramount Page Program, the most intensive interview process to date, I was able to come in with confidence and optimism. Within a week, I was offered the page position. Without a doubt, Kate loves cultivating people's dreams and it shows through her commitment to her clients' job hunt journey. Every interview and every tough decision, Kate was like a guardian angel with how much guidance she offered. Kate is more than just a Hollywood guru, she's also a life coach with how she tries to lead you towards the best path for your personality."
Astrid Martin, Hired at Paramount
From resumes to interview prep, Hired in Hollywood covers everything you need to know on how to land your first full-time Hollywood assistant job.
Click on the Video Previews below to take a tour through the course contents!
With my strong relationships with the HR recruiters across the industry, I am proud to teach the most up-to-date information on how candidates can best position themselves to land jobs at top Hollywood companies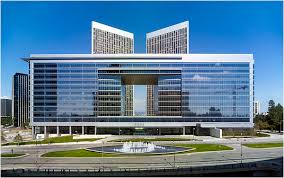 "As a recruiter focusing on hiring for a leading entertainment, media, and sports agency, I can always trust that Kate's referrals are high caliber talent, as I've hired a few previously under her tutelage, who are now thriving at the company...Kate is truly the embodiment of what it means to be a successful, "fast riser" in the world of entertainment. "
Kristina Hatcher, Human Resources Executive, CAA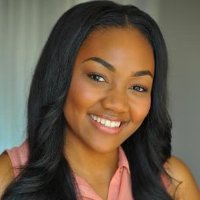 "Kate was able to very kindly, but firmly give me the advice I needed to change my interview language to sound confident and competent. She also encouraged me to use my existing network to find an "in" in Hollywood as that is pretty much the only way to get a job in this town. It's all about who you know. Literally within only a few weeks of working with Kate, I used my existing network, and LANDED every single job I applied for. I'm not exaggerating. It was amazing! And throughout the process, Kate would check in with me to see how I was doing, which I really appreciated. I now work for a producer of a major TV show on Amazon and couldn't be happier! I am so grateful to Kate for all her advice and help in my job hunt!"
Bria Wade, Hired at Amazon TV
"From helping me craft the perfect answer to everyone's favorite "tell me about yourself" question to giving me helpful and constructive interview tips, it was extremely apparent to me how much Kate truly cared about helping young professionals in this industry. To my surprise, I was offered the internship position the next morning after my interview, and I would not have been able to make it happen without Kate's advice and encouragement. Kate is one-of-a-kind, and anyone who is considering a career in entertainment would benefit enormously from her consultations and coaching. Kate didn't just give me pointers on how to ace my interview, she helped me find the confidence I needed to succeed. Thank you, Kate!"
Casey Joe, Hired at WME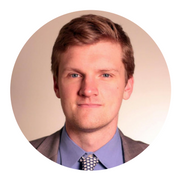 "As an experienced entertainment professional, Kate was instrumental in both preparing me for the agency business and putting me in a position to secure a highly competitive trainee position at a top-four talent agency. Having made the steep climb from the mailroom to being named coordinator of ICM's TV Literary department in less than two years, her honest insight and practical knowledge (not to mention her substantial industry connections) were truly invaluable. Furthermore, her positivity and enthusiasm make her a pleasure to interact with. I'd highly recommend her consultancy to anyone interested in pursuing a career in the challenging yet greatly rewarding field of entertainment."
James Havlicek, Hired at UTA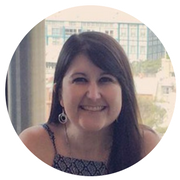 "As an international student at UCLA, I am so grateful to Kate for helping me not only find a job, but also in teaching me about the tools I needed for my job search in Los Angeles. Not only was Kate helpful from a professional standpoint, but she was amazing in keeping me motivated in my search and provided continuous support until I landed my dream job! I cannot recommend Kate highly enough to anyone wanting to break into entry-level Hollywood! Particularly for international students looking to parlay their US degree into a job here."
Charnay Mather, Hired at Covert Media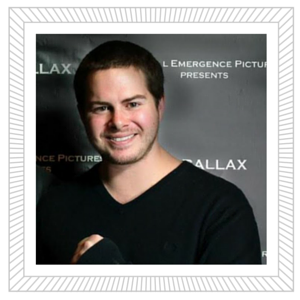 "I can't thank Kate enough for all the help that she provided me in landing a floater position at William Morris Endeavor. Our first discussion came only hours before I contacted the organization, and the advice she gave led to a complete overhaul of my existing resume. After making all of the necessary changes Kate had proposed, I emailed my resume to the company and was contacted to set up an initial interview the next day. Not only did Kate effectively target what she saw as errors in my resume, but she showed a true care for making sure that I was putting my best foot forward with this initial contact."
Tommy Stackhouse, Hired at WME
While most professional certificates in the entertainment industry cost $5,000-$7,000 (or more!), I designed my course to be a fraction of that cost.
My course is 6 hours of the best insider content available and is intended to get you hired in Hollywood as quickly as possible.
There is nothing else like it, and you've landed on this page for a reason.
You're ready.
And you can enroll now for just $97 with our payment plan! That's the cost of a monthly cable bill.
I'm so confident you will benefit from my course that you can rest easy with my 7-day money back guarantee.
How much is getting your foot in the door in Hollywood worth to you? Priceless, right?
So for just $97, you can start your entry-level Hollywood journey with the tools you need and confidence to succeed.
Frequently Asked Questions
When does the Hired In Hollywood online course start and finish?
You can start as soon as you purchase & have created your login credentials through the Teachable online platform after checkout. The course is online and completely self-paced - you decide when you start and when you finish!
How long do I have access to the Hired in Hollywood online course?
After enrolling, you have unlimited access to this course for as long as you like - across any and all devices you own.
Do I have access to Kate? If I have questions while taking the Hired in Hollywood online course, how can I ask them?
The comments section of the course is your link to me. I review all comments and will respond accordingly. Thanks!
What is the refund policy?
I am so confident that this material will help you with your job hunt that I have a seven (7) day money-back guarantee. This course is intended for job candidates who are serious and committed to the material and who are emotionally and financially invested in their success. This material will empower you with hard-to-find insider information and help you accelerate your job hunt, but it is up to you to put the teaching into practice for the best results! Any questions before you commit? Email me at
[email protected]
or schedule a free Job Hunt Success Call with me on my appointment page here: https://katelupo.as.me/schedule.php?appointmentType=3721678
Does the coaching program guarantee I'll get a job?
No, this course does not guarantee you a job, but provides the expert coaching you need to know in order to be hired. Please understand that Hollywood Assistant jobs are not easy to obtain. This course is an outline of the techniques and strategies that have helped my clients get hired within 3 months in the past, but the results depend entirely on your hard work. If you apply the teachings from all my lessons, you can increase your chances significantly to land a job in the industry. But there is no guarantee that by participating in this coaching program that you will secure a job.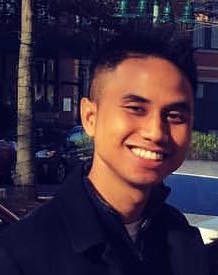 "This is quite possibly the best investment that you can make! Kate's course gave me the exact tools that I needed to revamp my resume, tweak my cover letter, and how to network appropriately in this industry. I can't thank her enough as I continue my career transition. My favorite part of the course was Kate's insight on all the industry organizations that I can join immediately. I was blown away by all her insider info! There's so much more I can delve into, but to sum it up, this course is definitely worth the investment!! I am feeling much more confident in my job hunting process. Thank you, Kate!"
David Caldonado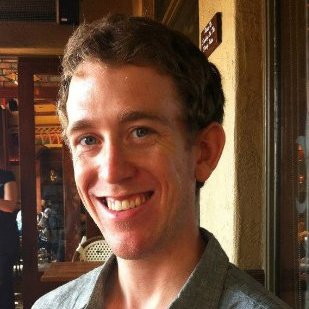 "Hired in Hollywood is 100% worth the investment for anyone who wants to break into the industry, especially recent college graduates. I'm a film school graduate, and film school does not teach you the inner workings of Hollywood business or the job market. Kate gives a big picture perspective on working in the entertainment industry and Hollywood culture itself. My favorite parts of the course has to be the cover letter and interview modules, as they both help you pitch and present yourself in a success light to excite executives and potentially land the job you want. I wish I would've met Kate 5 years ago, as I currently live in Los Angeles and am still trying to go after my dream job. You define success by not what you gain but how you help others, and Kate is a prime example. She's smart, thoughtful, honest, and the "real deal."
Alex Hanson
Your Instructor
Kate Lupo is the founder of EntryLevelHollywood.com and is a Hollywood recruiter, public speaker, career coach, and mentor who helps college students and recent graduates land entry-level jobs and internships at top companies in the entertainment industry. In 2013, Kate was named one of 10 Hollywood Assistants to Watch by Variety magazine, while working in the TV Lit department at ICM Partners, one of the world's top talent agencies. She also worked as a consultant for Mark Zuckerberg's political organization, FWD.us, where she helped organize celebrity partnerships with Academy-Award winning actor Jared Leto, and TV actor Paul Wesley (Vampire Diaries). She has led workshops at Yale University, Dartmouth College, Georgetown University, Hamilton College, Middlebury College, American University, Occidental College, University of California Irvine, the Youth Business Alliance of LA, and Women in Film LA.
Remember, I am so confident my course will help you in your Hollywood job hunt, that I stand by my 7-day money back guarantee.
Your purchase is risk-free.
I can't wait for you to start. Let's get you hired in Hollywood!